See how our SDK works and get your questions answered
In our 45 minute live demo we give a product overview & outline the most common use cases for our SDK. We also cover how to setup & test our SDK to help determine fit. We leave the last portion of our demo to answer any questions that might pop-up.
In our live demo we'll cover:
How our SDK works
Use cases & examples of how businesses / organizations are using our SDK
Setting up your free trial
Testing our SDK & determining if it's the right fit
Understanding pricing options
Lots of time for questions and answers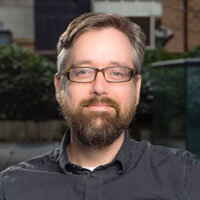 Aaron Gravesdale is a Solution Engineer for PDFTron Systems, Inc. He has total of 15 years' experience developing and architecting solutions in document management and PDF technologies. Aaron has worked directly with a multitude of customers to design solutions based around PDFTron's toolset.
Solution Engineer @ PDFTron
Register now