With a lot of us getting used to working from home, we're enjoying the flexibility of starting a bit earlier or later. But teams may find it harder to get on the same page for feedback and approvals on content with everyone working remotely from different locations.
Adding the ability to annotate on videos in WebViewer almost a year ago made it a lot easier to get on that same "digital" page. No matter where they were, teams could mark up and collaborate on their videos in the same web-based solution used to annotate all their HTML, MS Office, PDF, and image files.
Since launching WebViewer Video 1.0, we listened closely to customers, using their feedback in our sprint team planning sessions in drafting our road map. And in another positive leap forward, we're excited to announce brand new WebViewer 3.0 features in response to popular demand.
Without further ado, here's what we've added:
Mark up across multiple video frames
See all of the comments in one place across the whole video
Sort and filter the video comments
New UI consistent with WebViewer 7.0
What's new in WebViewer Video 3.0
Mark up across multiple video frames
The most-requested feature, and a personal favourite, is the new ability to annotate across multiple frames. Simply place an annotation on the frame where the annotation starts and using the handles specify the duration of the annotation. If I want to get precise, I can use the arrow keys to place my annotations only on a set of frames. And I'm not stuck using comments. Since we're in WebViewer, you have at your fingertips the same rich set of markups used to annotate your PDFs!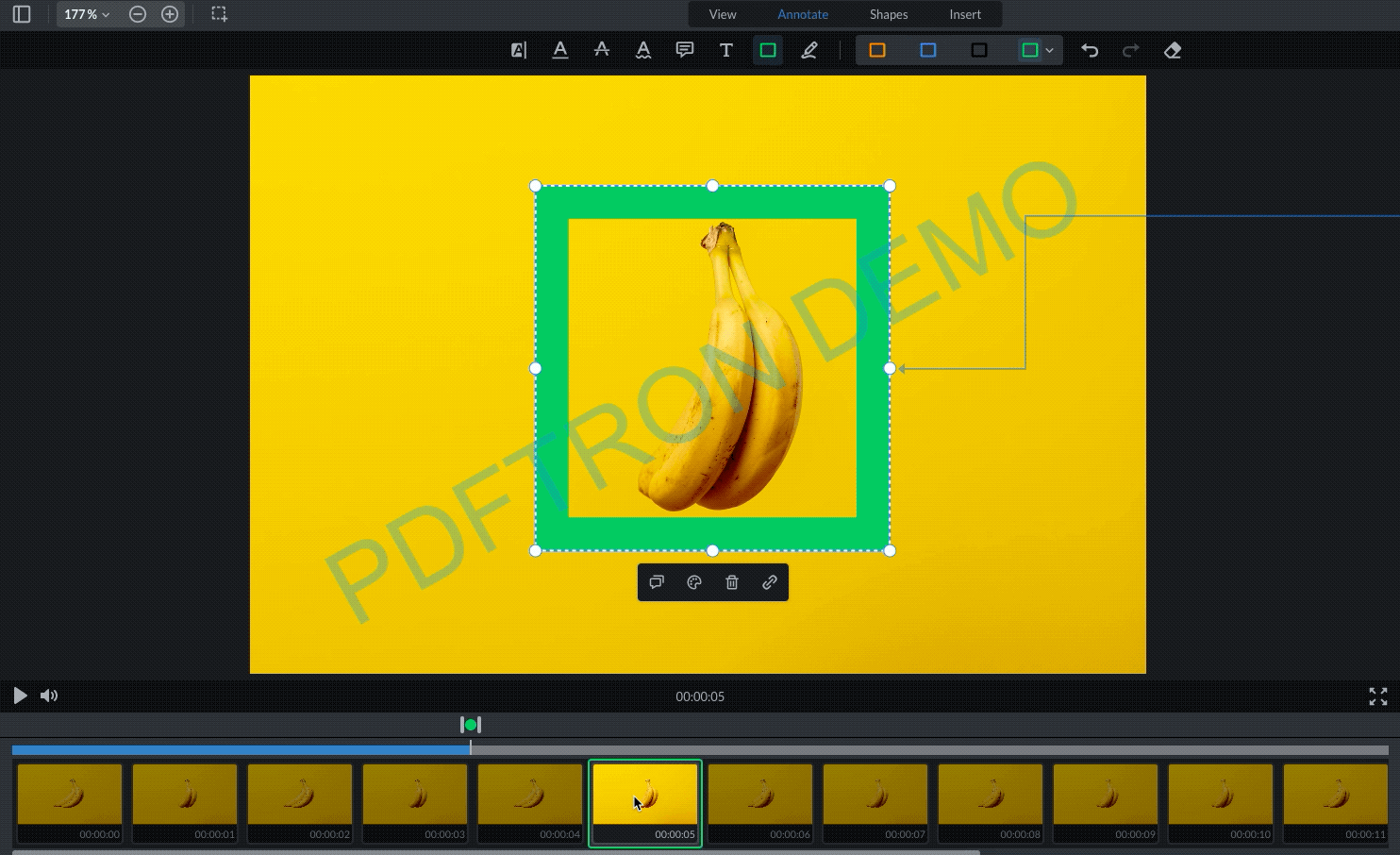 See all of the comments in one place across the whole video
Next, another thing users asked for is the ability to see all their comments in one place across the whole video to track their conversations independently of the video stream. Now that's possible in WebViewer, enabling Slack-like discussions on the side, with comments and replies to comments in independent threads.
Sort and filter the video comments
Next, having an all-in-one view of discussions could get overwhelming. That's why we also added brand new filtering functionality -- to focus on only the comments you need to address, so you can quickly isolate and resolve any issues that come your way.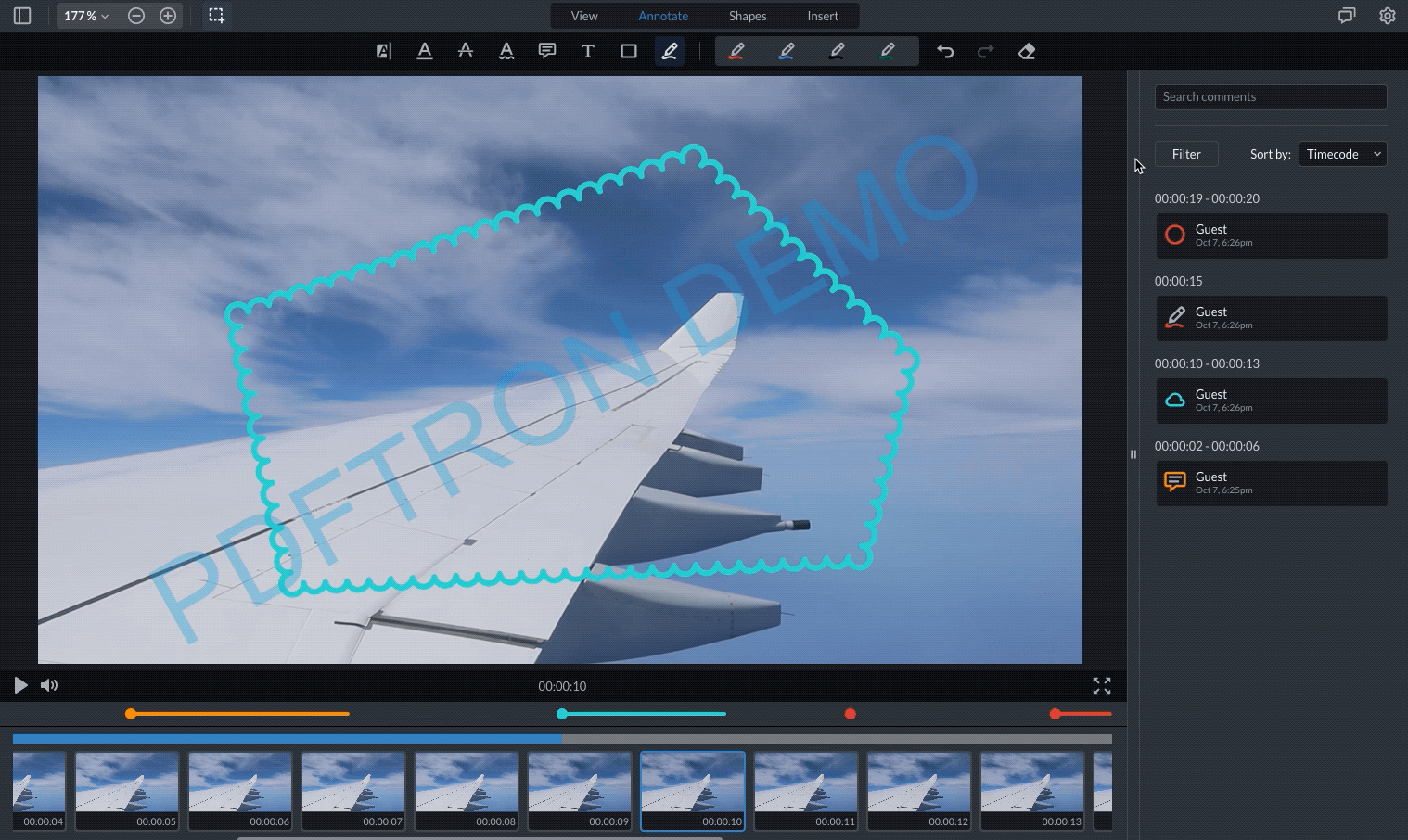 New UI consistent with WebViewer 7.0
Lastly, as the proverbial cherry on top the sundae, we've made the WebViewer video UI the same user interface for all your other document formats and images, for a consistent user experience end-to-end, within a single, easy-to-customize solution for all your content.
I cannot wait to tell you what will be in version 4.0! Stay tuned.
Next Steps
To learn more about WebViewer Video, check out our demo and documentation , as well as our video annotation sample.
We hope you like the new functionality and any feedback is greatly appreciated! Don't hesitate to contact us with your questions or suggestions.