We will all remember the year 2020. Here at PDFTron, as elsewhere, we had to adapt rapidly to the pandemic-altered business environment. We were fortunate to have strong work-from-home DNA as a company and we took the full transition to WFH in stride. We have always been evangelists of the digitization of paper-based processes and we've grown as a company spurred by digital transformation, but in 2020, we realized that we are truly building the technology that helps the world get on with work and life.
We innovated relentlessly across all platforms as we built upon 2019's wins (#1-ranked commercial PDF SDK and US $71M Silversmith investment) while extending our leadership in the market via three strategic acquisitions.
In this article, we chart our company's evolution, highlighting 2020's most significant milestones.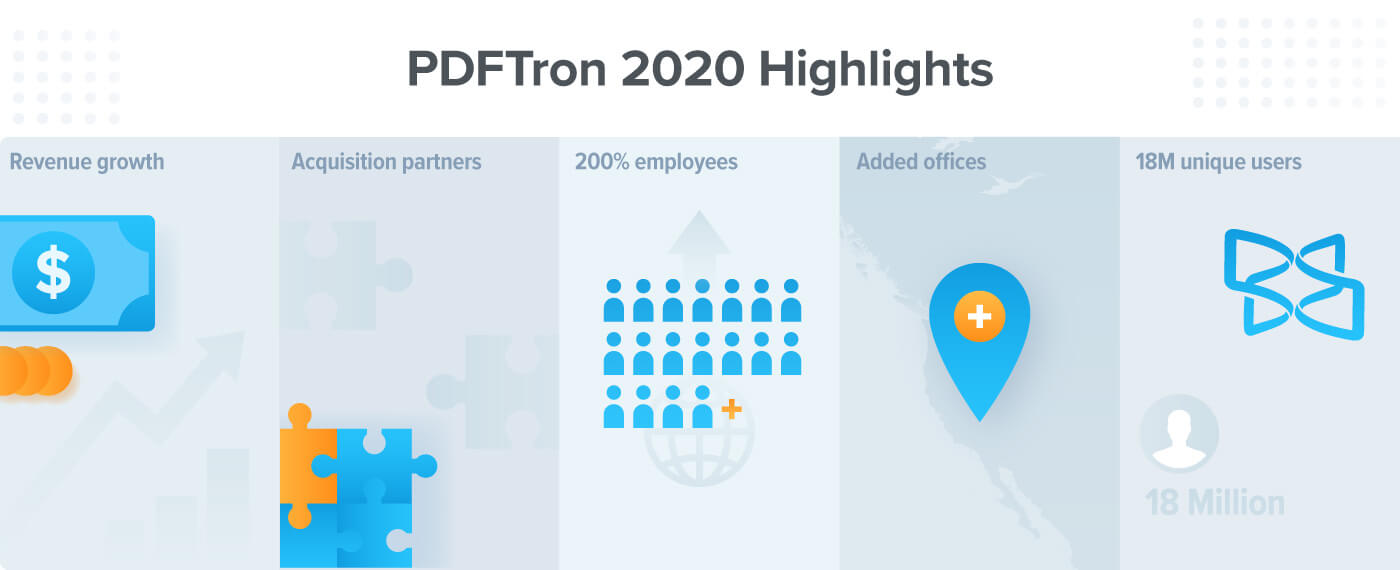 2020 facts and figures:
Triple-digit growth in the company's SDK business.
Significant momentum in executing on our inorganic category consolidation strategy with the acquisitions of ActivePDF, Iceni Technology, and BCL Technologies, which expanded the PDFTron platform and added more than 1,200 B2B customers.
Increased headcount by nearly 200% through aggressive talent recruiting and acquisition.
Significant growth of XODO, our consumer-focused document productivity and collaboration product, rising to 18M unique users and with over 3M new monthly active users. It remains the #1-rated, free PDF productivity app on the Google Play Store with a 4.7/5- star rating compared to Adobe Reader's 4.6.
All of this plus A LOT less paper printed.
Much to be Grateful for
COVID-19 impacted so many of us on both a personal as well as professional level. Without the continued support of our incredibly innovative customers and the sacrifices of countless heroic front-line workers, who put themselves at risk ensuring our safety, none of this would be possible.
Work-From-Home Era Accelerated Growth
2020 proved a year of incredible growth for our company on so many fronts. For starters, we experienced triple-digit expansion in our SDK business as customers worldwide partnered with us to kickstart digital transformation and enable remote teamwork and collaboration -- efforts given new urgency by pandemic-related restrictions.
As a result, we welcomed hundreds of new customers in 2020. Here are just a few:

New Partners in Innovation

We also added three new members to the PDFTron family, each leaders in their document technology fields, with acquisition of enterprise document software providers BCL Technologies and ActivePDF in March and June 2020 respectively, followed by PDF editing and translation innovators Iceni Technology in November. Watch this space for more in 2021!
Innovation
Additionally, PDFTron accelerated the pace of innovation in document SDK technology. One of the most exciting achievements of the year was revamping our open-source viewer UI design, with enhanced APIs enabling deeper customization of the user experience on Android, iOS, and web. And that's not all. We launched WebViewer Video 3.0, empowering teams with even more features to review and annotate their videos in the very same UI they'd use to mark up and comment on all their PDFs and MS Office files. And we extended functionality across all platforms with many more impactful improvements anticipating customer needs. Here are the highlights:

WebViewer
Android
iOS
UWP
Server & Desktop (Core) SDK
An Experience Made for Developers
At the same time, we continued to enhance our leading developer experience with the addition of many new unique guides, tutorials, and samples as well as upgrades to existing documentation to make working with our SDK easier than ever before.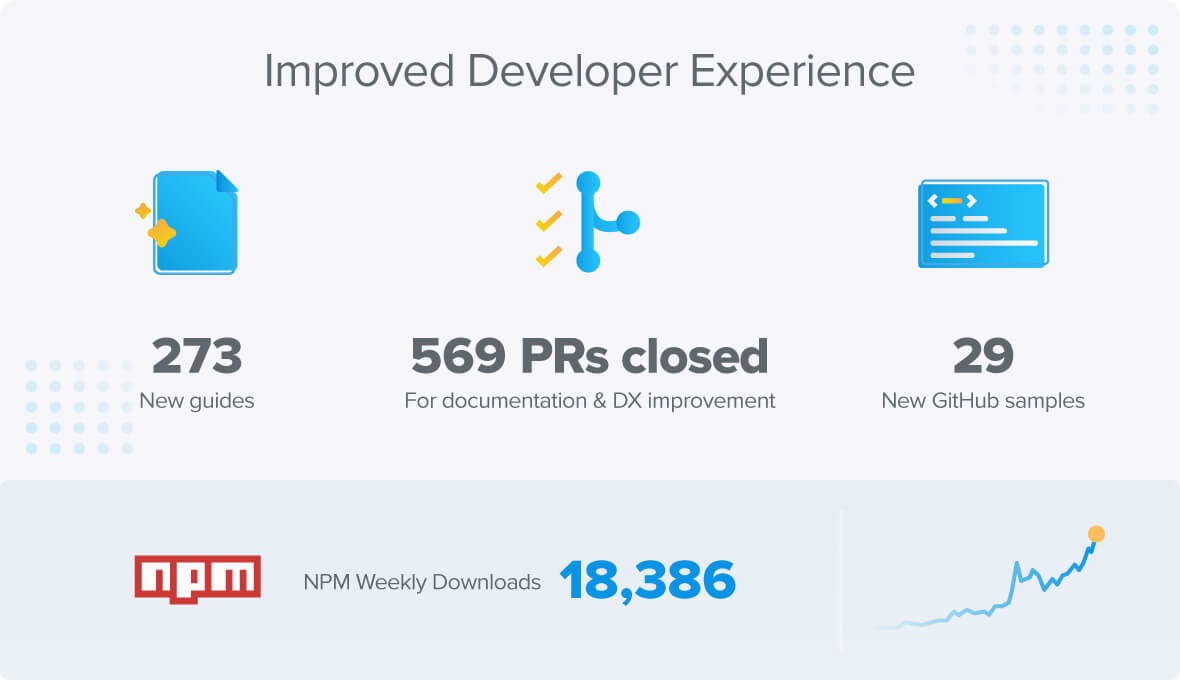 New Multimedia How-to Content
And we ramped up content production of all kinds, for example, rolling out many inspiring customer success stories along with, for the very first time, dozens of illustrative how-to video guides and code-alongs.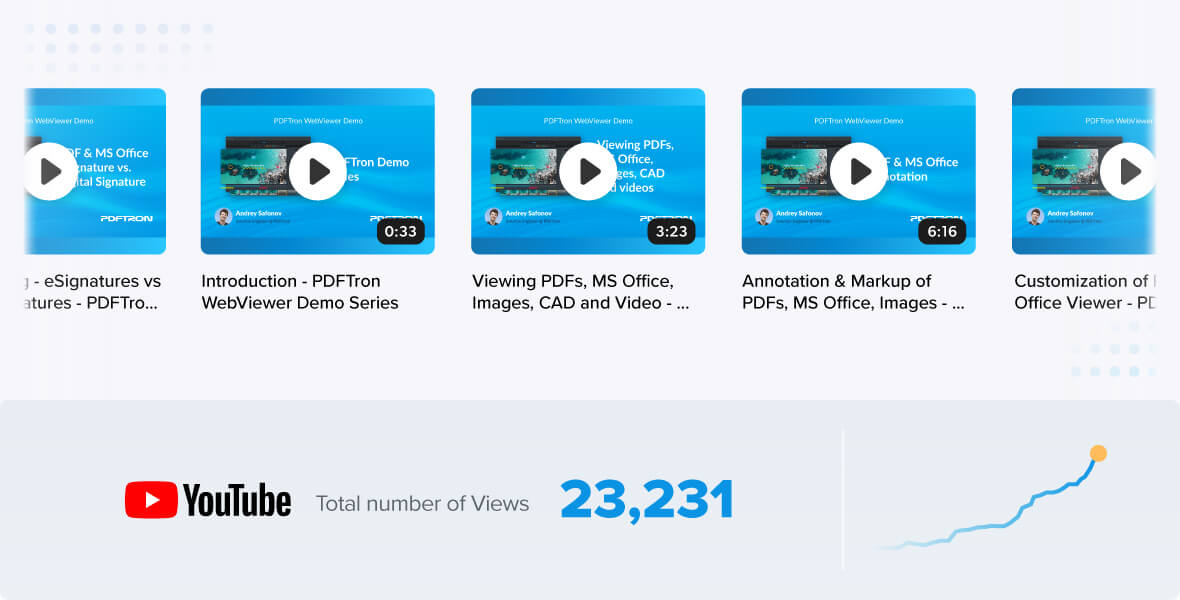 Success Stories
Live Webinars
XODO -- 18 Million Unique Users
Lastly, Xodo, our PDF annotation and productivity app built on the PDFTron technology stack, crushed it in 2020, topping 18M unique users across all platforms, with peak growth concentrated in the first months of the pandemic as teams looked to reconnect online using Xodo's top-rated capabilities, garnering a score of 4.7/5 stars on the Google Play Store compared to Adobe Reader's 4.6.

Inside PDFTron - 140 PDFTronners and Counting
2020 internally was also a year of incredible growth and transformation. We started the year with just 50 PDFTronners working happily in our single downtown Vancouver, BC head office. Thanks to both energetic talent recruitment and strategic acquisitions worldwide, we tripled employee headcount, adding almost 100 new PDFTronners to our ranks by December. We also made big additions to our leadership team -- with a new VP of sales and new CMO bringing 30-plus years of combined leadership experience at analyst-recognized software firms to our bench.
And we aren't done growing, either! To help us continue to transform how the world works with documents, we're looking for more amazing people to join in 2021.
Check out some of the exciting new roles open at PDFTron today.
Culture and Community
We love working together and collaborating in person at PDFTron. A big challenge, as for other companies virtually everywhere, was getting used to working safely and remotely while preserving our tight-knit and collaborative team culture -- a challenge made doubly difficult by the rapid addition of so many new people worldwide!
We were fortunate that as a technology company, we could transition to 100% remote work across all our teams, a transformation made much smoother through our previous, long-standing use of digital collaboration technologies. We had always relied on Xodo, for example, to bring everyone together on the same "digital" page for our daily discussion of strategy, projects, and product ideas.

Our shift to remote work in March also accelerated our creative use of web-conferencing tools for processes such as new employee onboarding and continuation of our community events, which for 2020, moved entirely online, where they could be enjoyed by everyone including new team members in many countries!
Our events and culture team went above and beyond, organizing virtual events, including weekly gaming sessions, lunches, month-end parties, and more.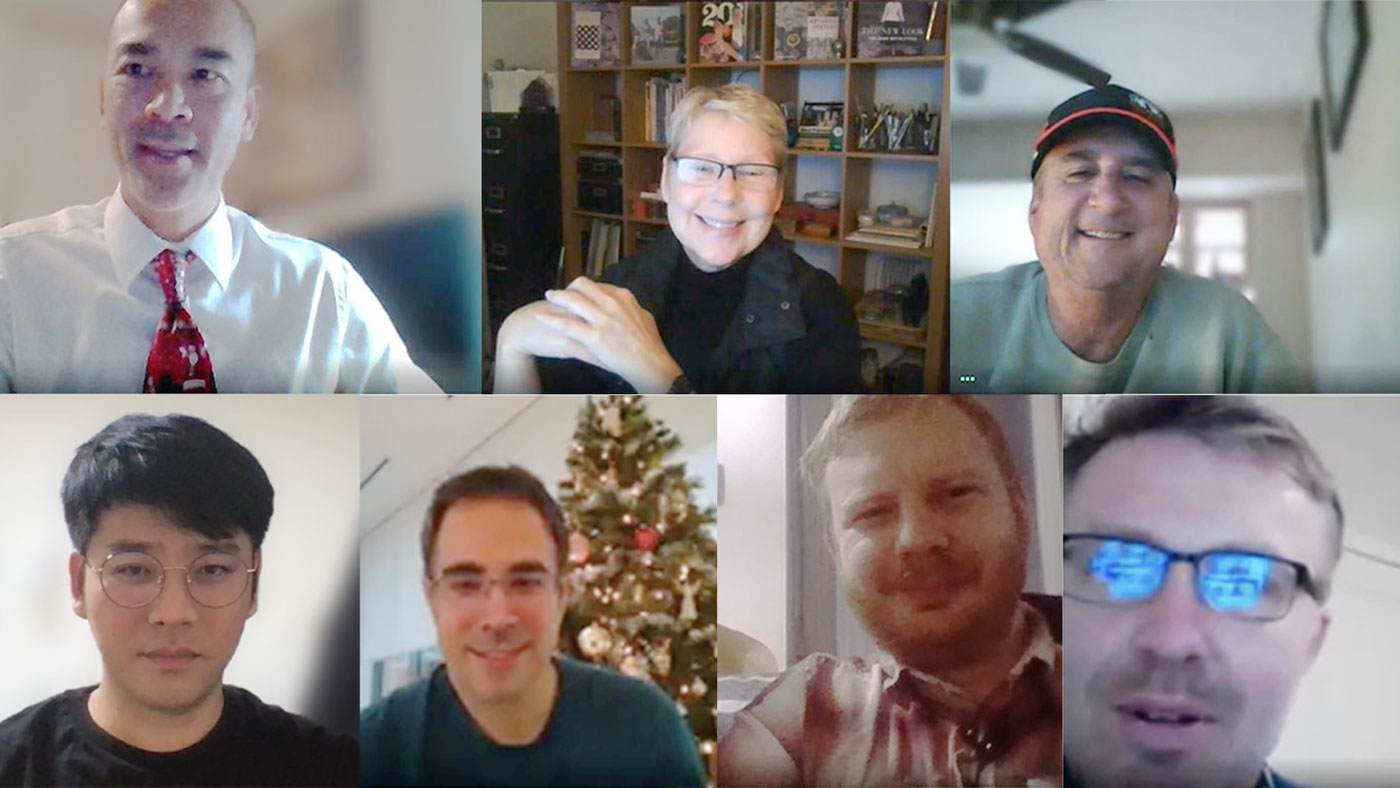 Our digital soirées including a Zoom-based Secret Santa unwrapping and a company-wide year-end party were big hits. Everyone, and quite a few new faces, could participate and connect as part of a single, international PDFTron family. We all shared a few good laughs while enjoying the festivities -- even some talented performances by employees!
Industry Participation
Another challenge was staying connected with other leaders in the document technology and software development fields across the long months of lockdowns and social distancing.
In early 2020 and prior to COVID-related restrictions, we could visit Salesforce's premier "no-fluff" developer event, Cactusforce, hosted in sunny Arizona, to present in person on how developers could augment their Salesforce apps with directly embedded PDFTron document capabilities.
Later, we shifted to fully virtual attendance, for example, presenting online at the PDF Association's annual conference in October along with other document technology experts.
One for Our Record Book
2020 will be one for the history books, with implications likely felt for decades. In many ways, it was also a watershed for our company; we experienced record growth as the pandemic put the spurs to adoption of our digital collaboration and document processing capabilities. We are very proud to say that collaboration went on, documents continued to be processed and a lot less paper was printed in 2020. We helped make that happen.