During the holiday season, PDFTron takes part in supporting important causes in our global community. This year in addition to sending presents to local families in need, we also want to donate money to charities that support causes respected by our employees and our customers around the world.
With so many amazing causes, we had a hard time picking. We did some careful research and put our heads together, and managed to narrow it down to three.
Now we need your help! Please choose by January 6th which charity you'd like us to support from the list below, and your vote will be matched by a PDFTron contribution.
About the Charities

Water.org ~ Water.org is a global nonprofit organization working for more than 20 years to empower families with access to safe water and sanitation through affordable financing, such as small loans.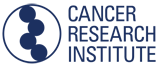 Cancer Research Institute ~ Since 1953, the Cancer Research Institute has led the field with support for immunotherapy research and clinical trials, and today continues to fund revolutionary breakthroughs to cure all types of cancer.

Vote for Michael J. Fox Foundation ~ The Michael J. Fox Foundation is the world's largest nonprofit funder of Parkinson's research, dedicated to accelerating a cure for Parkinson's disease and improved therapies for those living with the condition today.