We are excited to announce version 7.0.5 of PDFTron's iOS SDK .
This release adds PDF merging, annotation copy/paste, blank page templates for AEC, image cropping, and more.
Adding PDF Pages
PDFs can now be merged with the new PTAddPagesViewController control, which allows adding pages to an existing document from another document, image, or set of blank page templates. The add-pages control is available in the thumbnail browser control as well as from the PTDocumentViewController class's More-menu.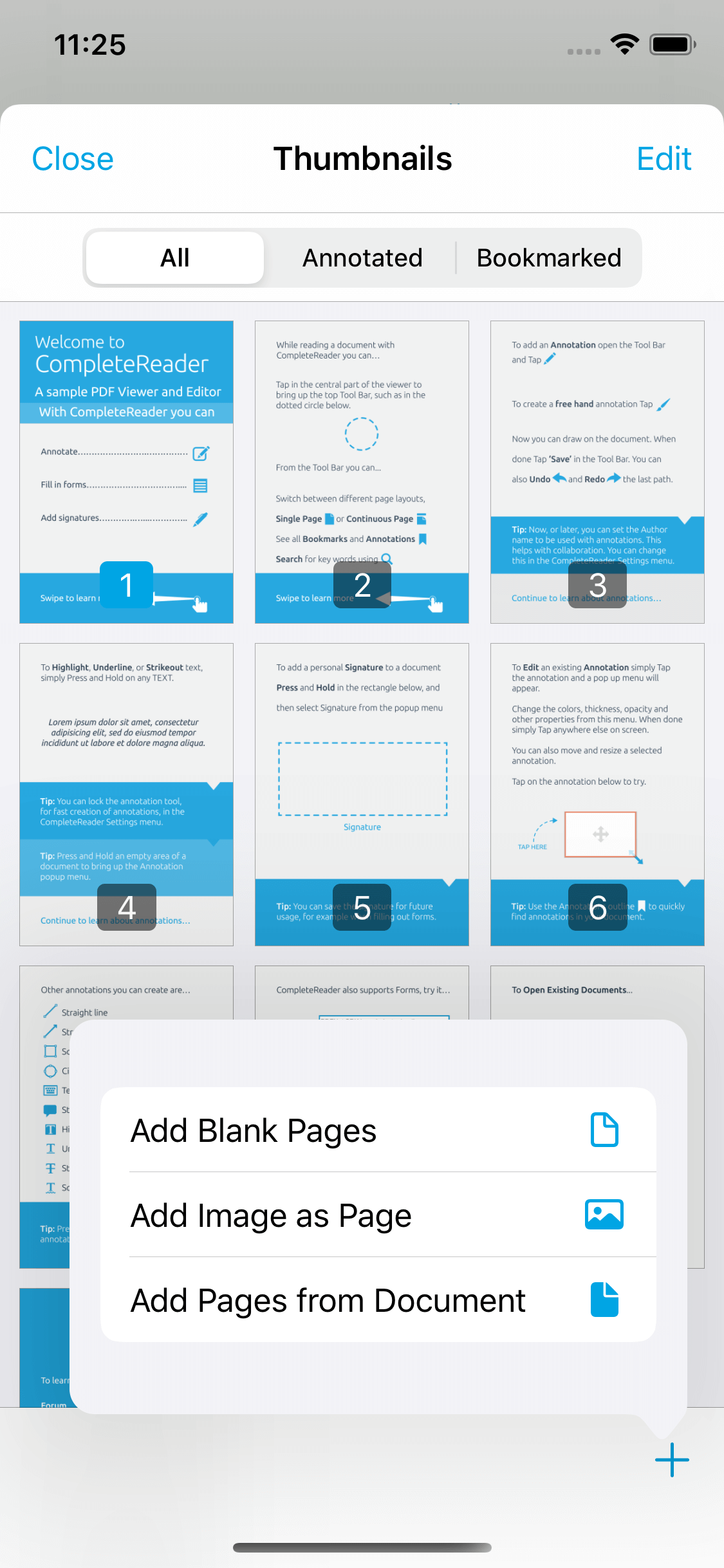 Adding PDF pages in the thumbnail browser.
Blank pages from templates, such as lined, grid, graph, and music, can be added to a document with the new PTPageTemplateViewController control. The page size, background color, orientation (portrait or landscape), number of pages to add, and inserted page number(s) can all be controlled with the blank page template control.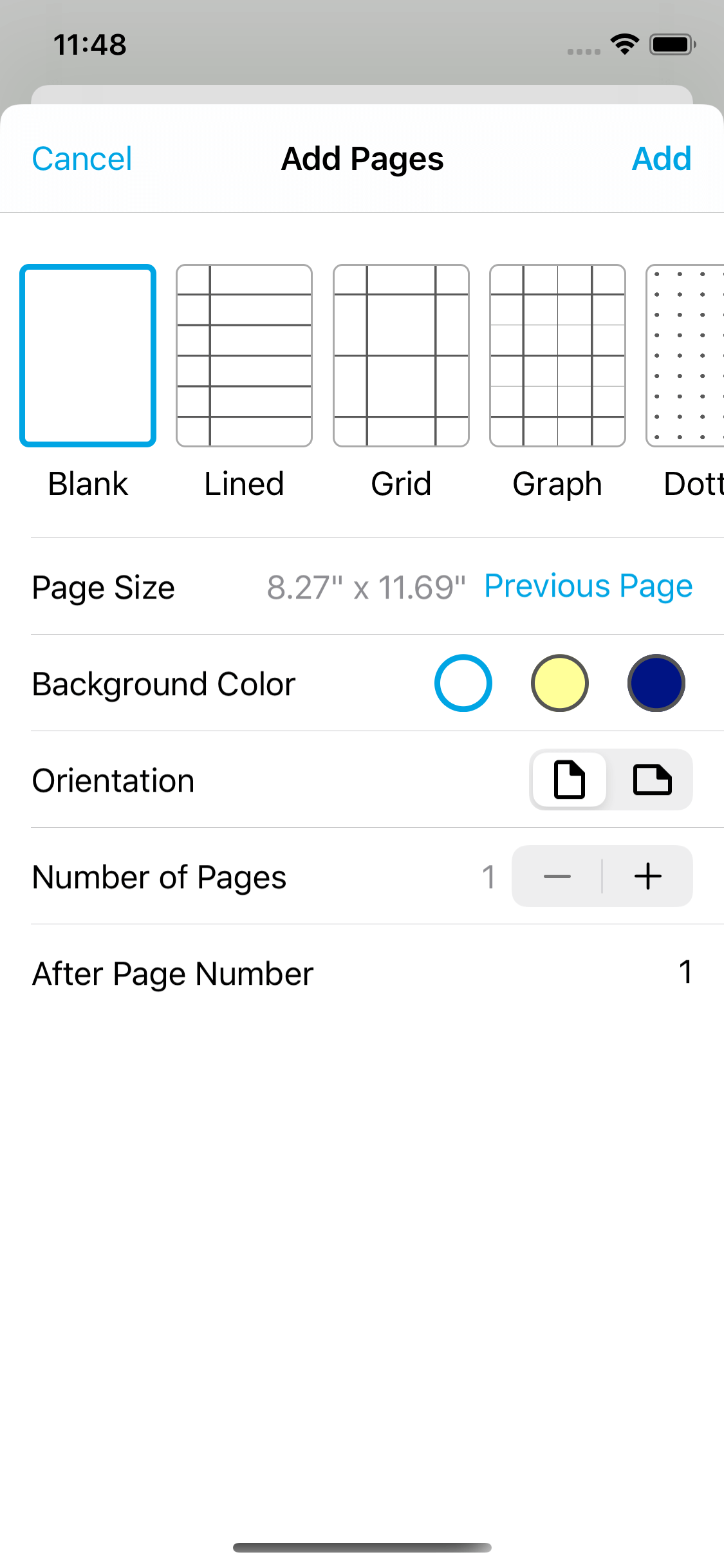 Blank page templates.
Annotation Copy/Paste
Annotations can now be copied and pasted within the same document as well as across documents. Annotation copy/paste can be accessed from the annotation selection menu or programmatically with the PTAnnotationPasteboard class.
The following demonstration shows how an annotation can be copied with the selection menu and then pasted onto the page from the long-press menu:
Copying and pasting an annotation.
Image Stamp Cropping
It is also now possible to crop image stamp annotations with the new PTImageCropTool class.
The following demonstration shows how image stamp annotations can be cropped directly on the PDF page:
Image stamp cropping.
Other improvements
The PTDocumentViewController class now has an "Export" item in its More-menu that allows exporting a PDF as a copy, a file-size-optimized copy, or a flattened copy
A new double-tap and drag to zoom gesture (like in Apple/Google Maps)
Annotations can be flattened into the PDF from the annotation selection menu, making them un-editable
Image stamp annotations can now be created from the device camera or existing image files, in addition to photos in the user's Photo Library
Various other minor fixes and improvements
And More…
There are also a number of various improvements to the appearance of builtin controls and performance in the viewer. Please see our change log for a list of all changes in this release.
We hope you like these changes and any feedback is greatly appreciated. Please don't hesitate to contact us if you have any questions or suggestions.
We also have many exciting new features planned for the coming weeks and months, so stay tuned!