We are excited to announce version 7.0.2 of PDFTron's iOS SDK .
This release adds official support for Apple's PencilKit framework, iOS 13 Dark Mode, real-time annotation resizing and moving, a new thumbnail slider control, collaboration UI components, and more.
Apple PencilKit Support
Available as a beta feature in the previous release, Apple PencilKit support in the PDFTron iOS SDK is now officially available for iOS 13.
The PTPencilDrawingCreate tool allows users to draw and edit expressive and responsive ink, marker, and pencil annotations using Apple's standard iOS markup interface and drawing tools.
PencilKit drawings on PDF.
Dark Mode
The dramatic new appearance of iOS 13 Dark Mode is supported with this release. All the builtin controls in the Tools framework adapt their appearance to match the current system appearance for a seamless experience.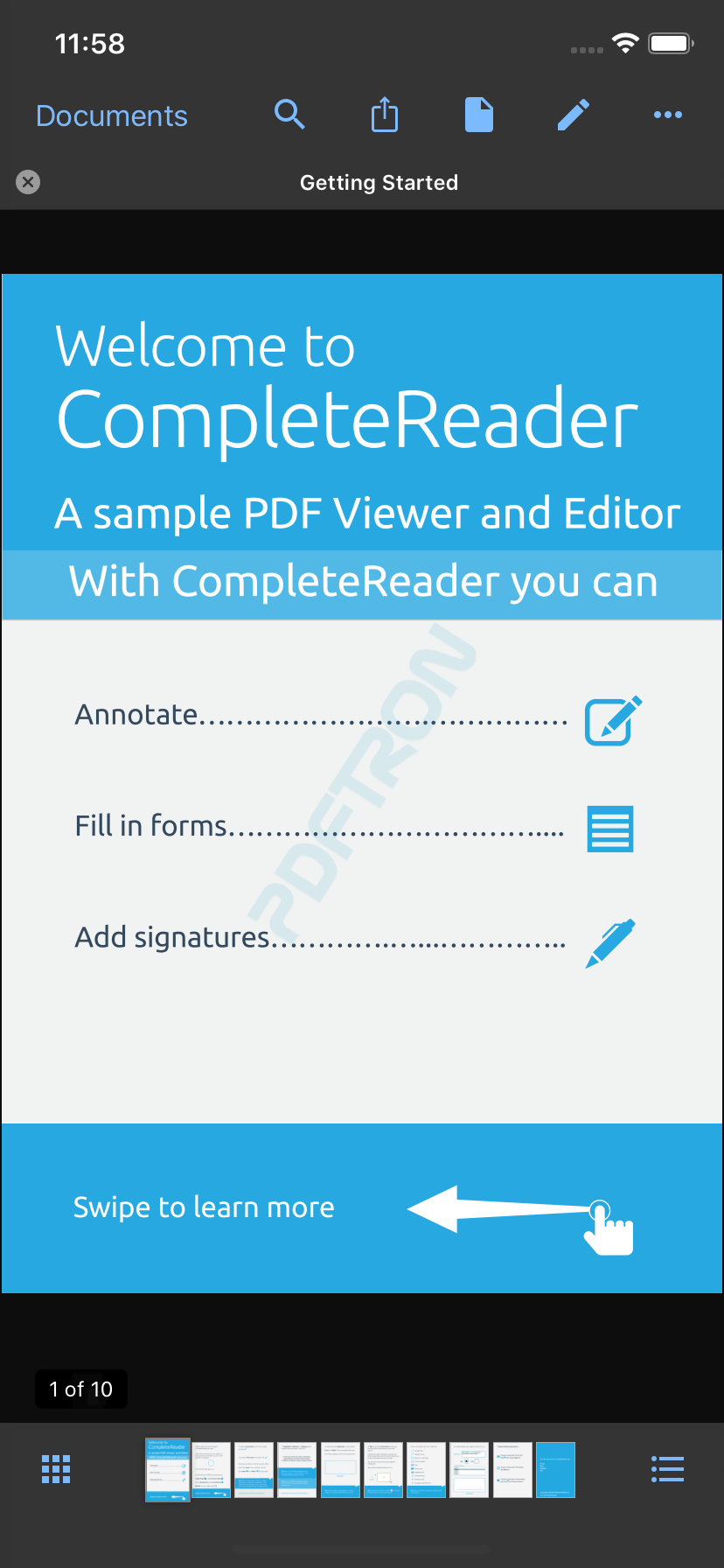 iOS 13 Dark Mode.
The viewer's night mode rendering option can optionally be used to complete the dark experience: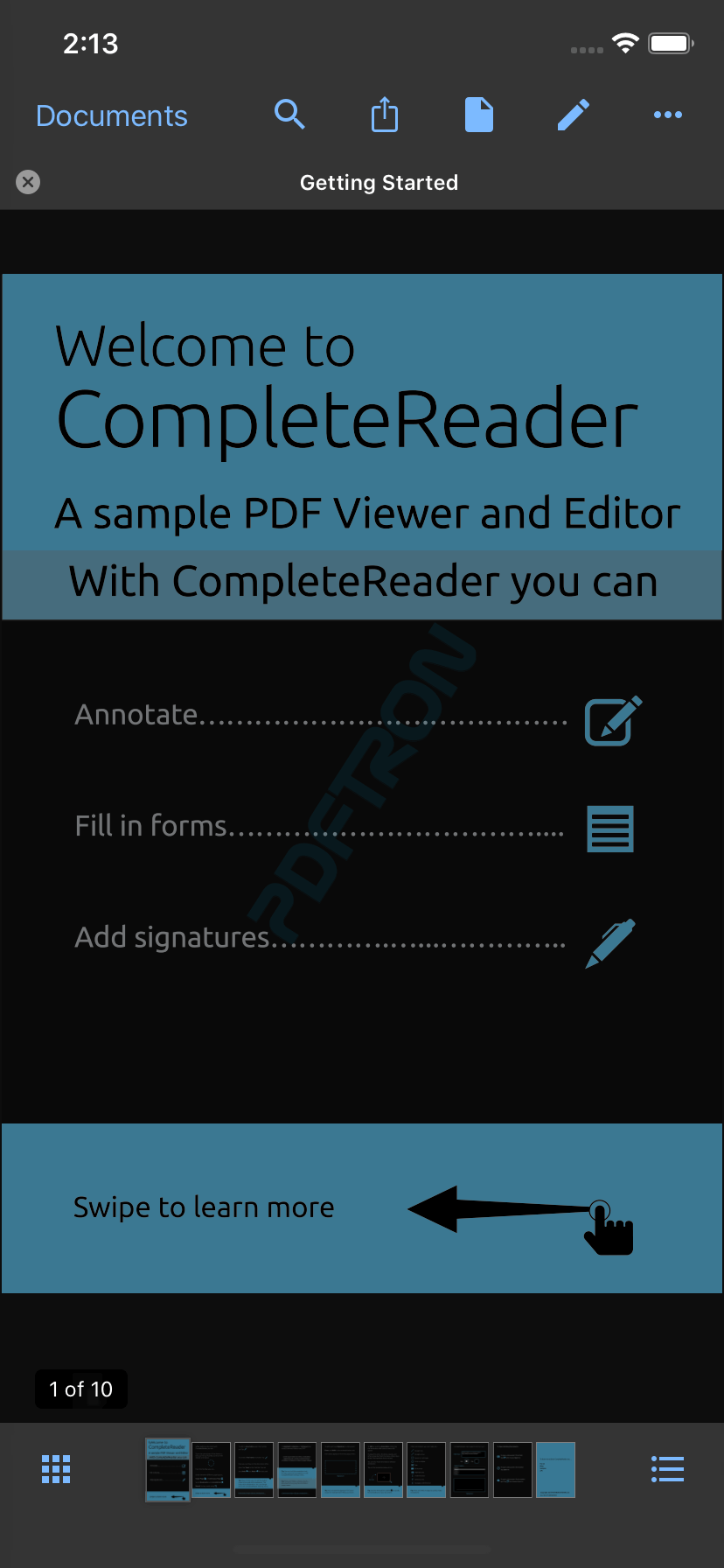 iOS 13 Dark Mode with Viewer Night Mode.
Real-time Annotation Resizing and Moving
With this release, the size and position of annotations are updated immediately while being interactively resized and moved for a more natural and responsive experience. The appearance and usability of the annotation selection rectangle and resize handles have also been improved in this release.
Real-time annotation resizing and moving.
New Thumbnail Slider Control
The thumbnail slider control has been updated with an improved appearance and behavior. Similar to Apple's iBooks interface, thumbnails of the document's pages are shown directly in the control and "scrubbing" through the pages immediately updates the PTPDFViewCtrl's current page. This results in a more responsive experience for the user.
To further improve the user experience, the page thumbnails under the user's finger are magnified while touching the slider. The larger images are easier to see and help keep the user oriented while navigating through the document.
The new thumbnail slider control.
It is also possible to use the new slider view outside of the PTThumbnailSliderViewController using the new PTThumbnailSliderView class. You can use this view to embed a a thumbnail slider control anywhere in your interface.
Collaboration UI Components
This release includes collaboration UI components for use with the existing PDFTron iOS collaboration system.
https://pdftron.s3.amazonaws.com/custom/websitefiles/ios/collaboration-ui-demo.gif
Collaboration UI components.
For an example of how the new collaboration UI components can be used please see the Collaboration sample in the PDFTron iOS SDK dmg download package.
And More...
There are also a number of various improvements to the appearance of builtin controls and performance in the viewer. Please see our change log for a list of all changes in this release.
We hope you like these changes and any feedback is greatly appreciated. Please don't hesitate to contact us if you have any questions or suggestions.
We also have many exciting new features planned for the coming weeks and months, so stay tuned!