We are happy to announce version 7.0.1 of PDFTron's iOS SDK .
This release adds beta support for Apple's PencilKit framework, multiple annotation selection and grouping, improved page manipulation, a new undo/redo UI control, and more.
Apple PencilKit Beta Support
We're pleased to announce beta support for Apple's PencilKit framework!
PencilKit provides a drawing environment for your iOS app that takes input from Apple Pencil, or the user's finger, and turns it into high quality images.
The PTPencilDrawingCreate tool allows users to draw and edit expressive and responsive ink, marker, and pencil annotations.
A beta version of the PDFTron iOS SDK with support for iOS 13-only APIs is available for download here.
Multiple Annotation Selection and Grouping
PDFTron for iOS now supports multiple annotation selection using the new PTAnnotSelectTool class.
Selected annotations can be grouped, ungrouped, moved, resized, and deleted together.
Multiple annotation selection.
Improved Page Manipulation Controls
The PTThumbnailsViewController now includes controls to rotate selected pages, as well as insert new blank pages at the end of the document, or after the currently-selected page.
These features are in addition to the existing controls to delete and reorder pages.
Page manipulation.
New Undo/Redo Control
There is a new UI for undo/redo with the PTMoreItemsViewController. This control will be extended with more actions and functionality in future releases.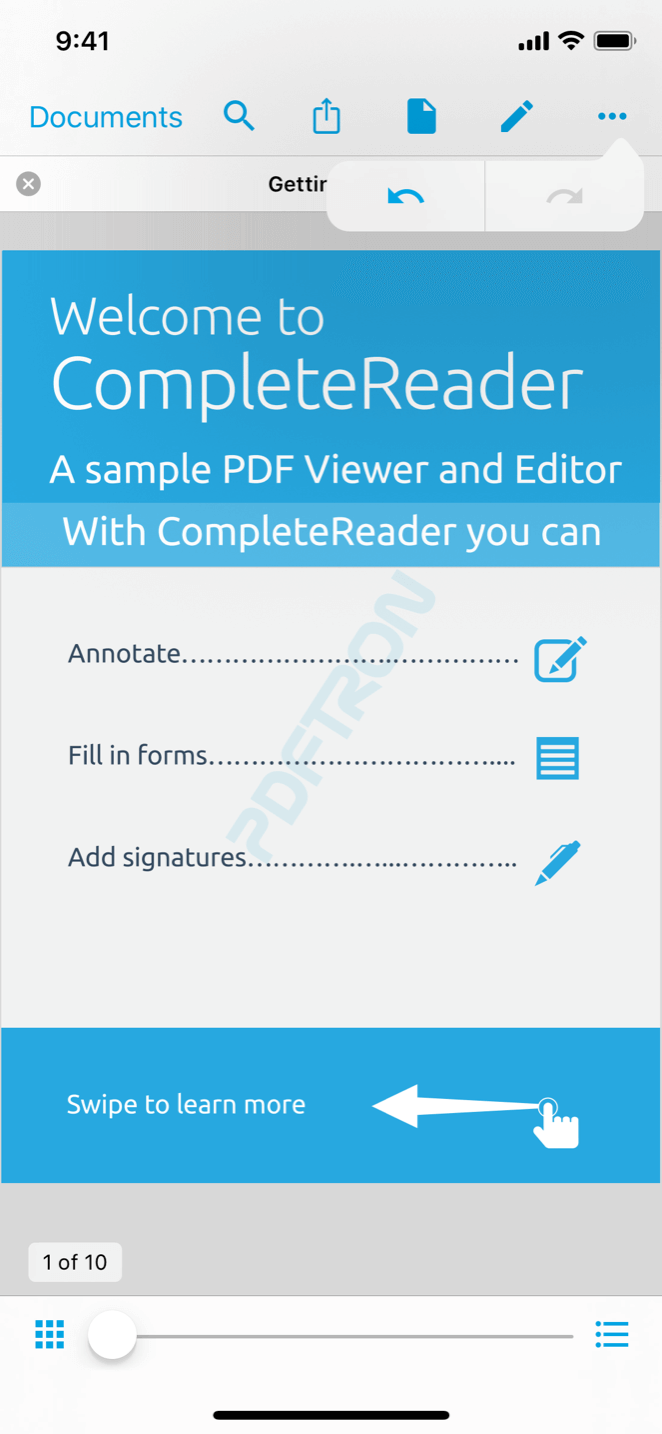 The new undo/redo UI control.
And More…
Please see our change log for a list of all changes.
We hope you like these changes and any feedback is greatly appreciated. Please don't hesitate to contact us if you have any questions or suggestions.
We also have many exciting new features planned for the coming weeks and months. Stay tuned…