PDFTron is thrilled to have participated in a community event with Catherine Andersz, CEO of PDFTron, invited as one of the judges for the Richmond Cohort Championships of the Game of Apps program this weekend.
Game of Apps is a 24-week-long extracurricular program that gives passionate high schoolers a chance to learn from a team of professional developers and designers. With the apps they build as their final project, students then compete against their cohort from cities across Metro Vancouver, with selected teams moving on to provincial competitions.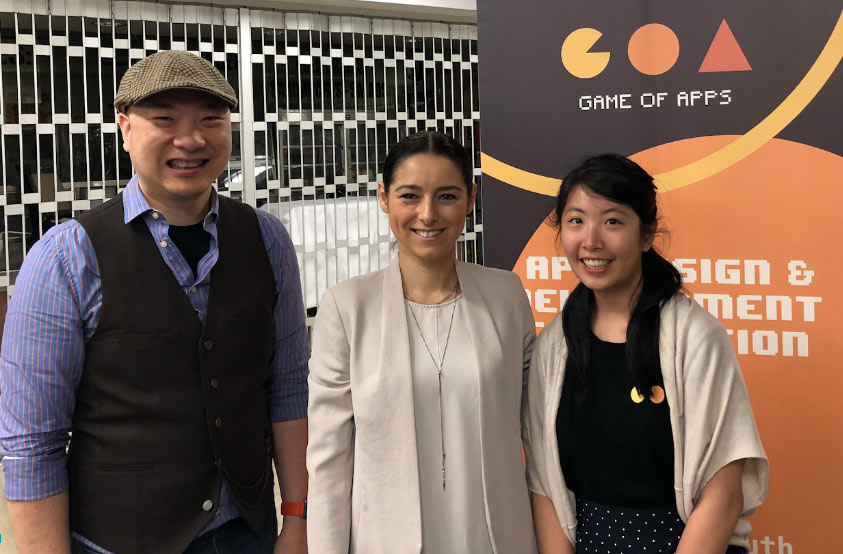 Left to right: Roland (founder of GoA), Catherine (our CEO), Janice (PDFTron designer).
The program seeks to arm participants with the skills and experiences needed to not only build, but also to think outside the box when working together to solve real world problems -- preparing students for the upcoming challenges of the workforce.
Seeing the impressive work by students and the effort they all put into their apps, Catherine commented: "It was great being there to support this event. All of the students will undoubtedly benefit from this experience no matter where they place in the competition. I wish teams the best of luck in the provincial round, and I look forward to one day seeing some of these apps on the app store making an impact on real users."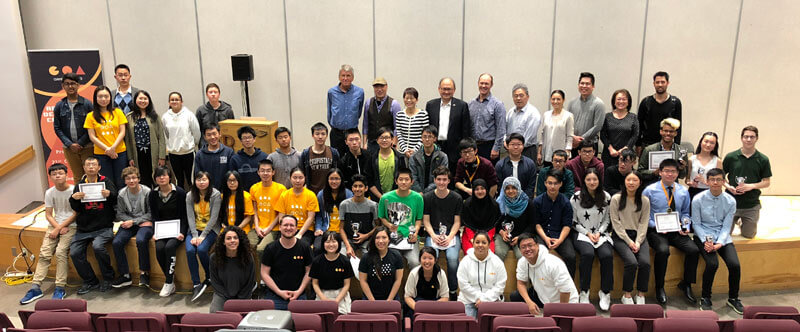 GoA Richmond Cohort Championships VIPs, judges, students, and mentors.