It was the end of another hugely successful quarter. And so, to celebrate, we decided to charter a boat so the entire PDFTron team could spend the day whale watching!
On a beautiful morning, we departed from Vancouver's Granville Island aboard the "Jing Yu" -- a semi-covered vessel, letting us enjoy our journey quickly and in comfort, without the need for anti-exposure suits.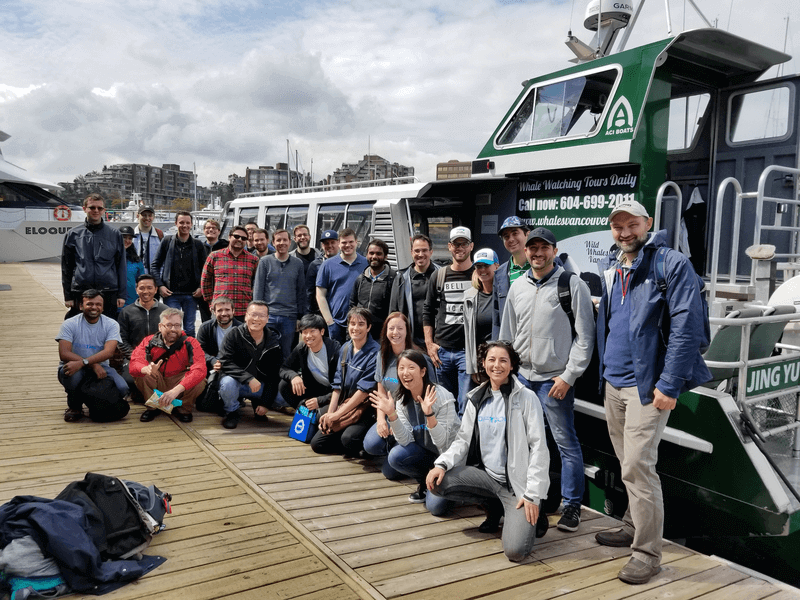 We headed directly to Point Atkinson, where we found a few dozen seals sunbathing on the rocks, before we set sail towards Vancouver Island across the open Strait of Georgia. Later, we discovered a family of orcas swimming peacefully along the coast.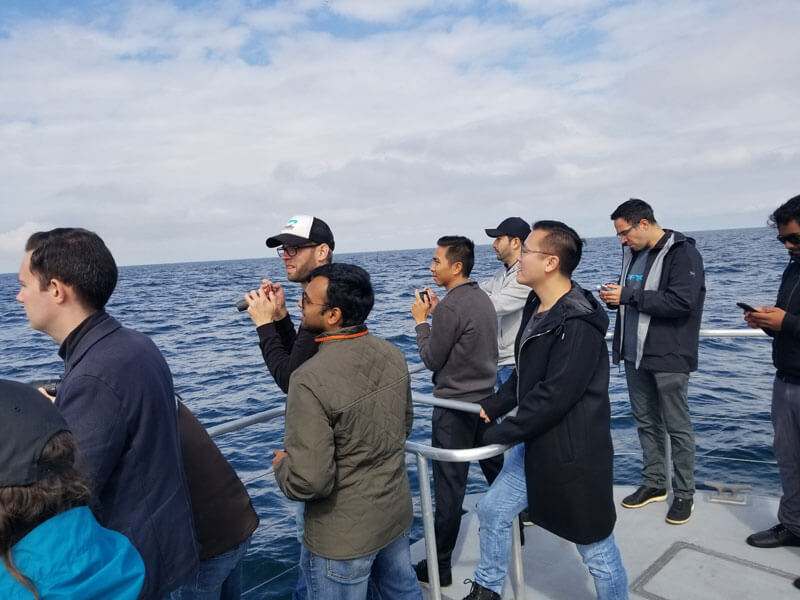 We followed for a short time, taking hundreds of snapshots, while our guide shared insights about local wildlife. Some of them surprised us! Did you know male orcas travel with their mothers for life? Or that orcas are highly social animals? (which increases their survival chances).
After a long day on the water, we returned to Granville Island, where we shared drinks and many laughs on the patio while savoring platters of fresh local oysters.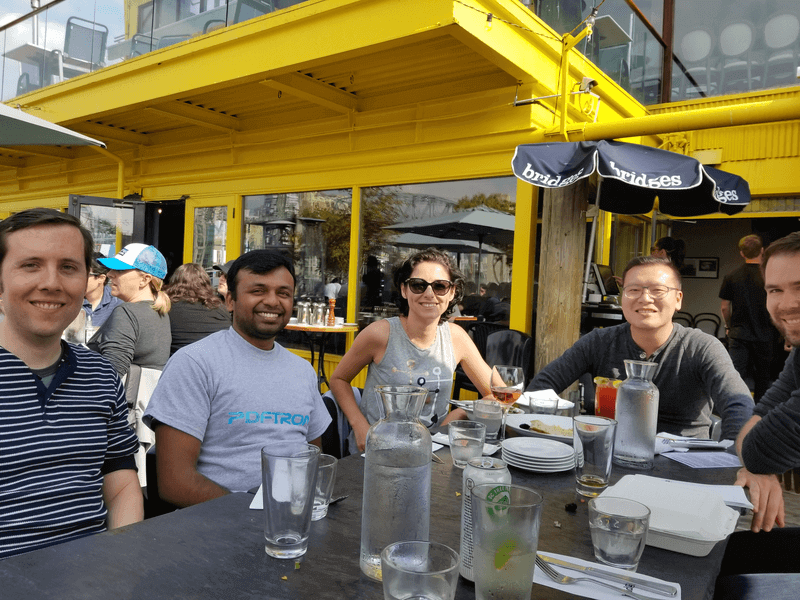 It was a warm conclusion to another beautiful British Columbia day, and another fun summer party for PDFTronners.