From our most significant strategic growth investment yet to three technology acquisitions, plus dozens of new features and functionalities rolled out across all platforms – 2021 was another thrilling year of change here at PDFTron.
In recent posts, we explored a few of 2021's highlights, including:
Individually, these pieces only scratch the surface of a busy year. So, as 2021 rapidly recedes into history, we take this opportunity for one last reflection.
Read on for an overview of everything we accomplished in 2021 to serve you even better, along with hints about what 2022 will bring to our platform.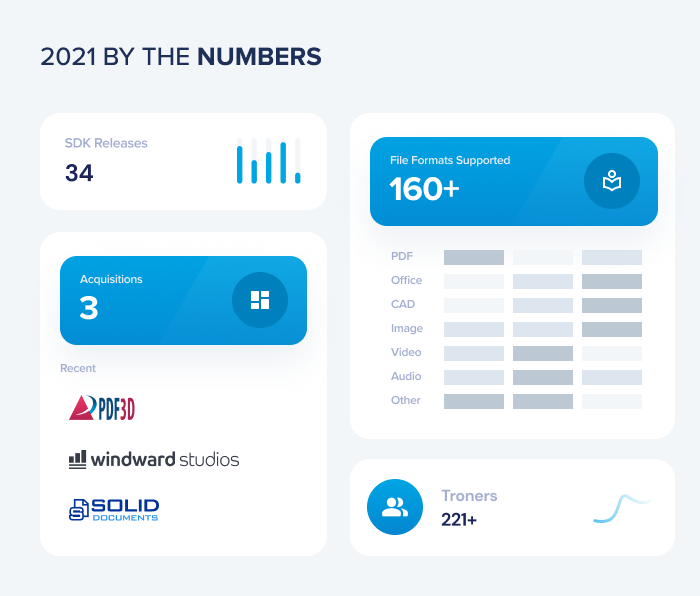 Thoma Bravo Investment - Fueling Innovation
Last year, organizations continued to seek custom digital workflow automation and remote content collaboration solutions to respond to pandemic-accelerated trends that impact how we use, share, and edit digital documents as part of our everyday lives. At PDFTron, we kept raising the bar in order to help the world keep up with this transformation. We carried on delivering best-in-class software components, plus an exceptional end-user and developer experience.
Our efforts were given a huge boost when, in May 2021, leading private equity firm Thoma Bravo led a significant strategic investment into PDFTron. Thoma Bravo is well-known for investing in innovative and growth-oriented software and technology companies. Its May 2021 financing complements a similar investment into PDFTron spearheaded by Silversmith Capital Partners in May 2019.
The backing of top-tier investors, and an advisory board with over a century of combined experience at scaling innovative companies, enhances our ability to realize our vision at PDFTron – to create the definitive platform to help you build truly next-generation digital content processing, document automation, and digital content collaboration solutions that are fully customizable.

3 New Partners in Innovation
In pursuit of that vision, we've recruited top talent and technology from across the document software space and the globe. In 2021, acquisitions at PDFTron continued apace. We doubled 2020's acquisitions by adding three new technology partners, and 2022 is already on track for more exciting partnerships.
Each new partner brings leading-edge capabilities and expertise in key areas to the PDFTron platform, strengthening our product roadmap. Check out our recent article on PDFTron acquisitions to learn more about newly acquired partners and what they bring for those who want to add advanced document and digital content capabilities to their applications via the PDFTron platform.

Another Year Serving More Outstanding Customers
Across 2021, we were also very proud to continue serving outstanding customers worldwide, from innovative, early-stage startups to the top Fortune 100. We also welcomed hundreds more to our customer community. Here are select examples of the many brands we welcomed in 2021.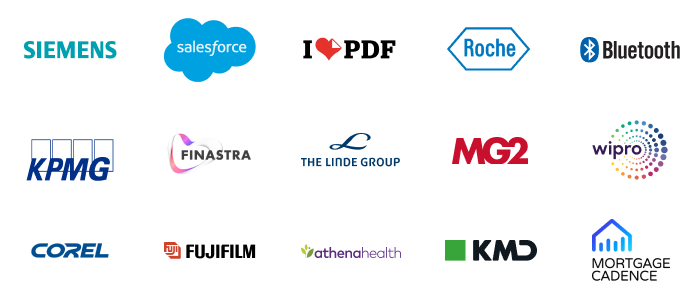 Cross-Platform Innovation
Last year also featured more innovating and strengthening of our core offering, with 34 unique SDK releases – each packed with new enhancements and functionality, including those top five product features discussed previously.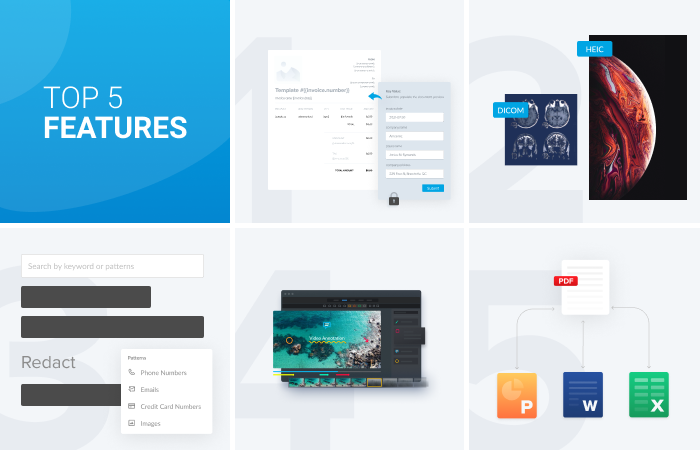 Additions include expansion of our already considerable serverless, client-side options. These make it easy to build digital transformation solutions and commercial products that are uniquely scalable, secure, and intuitive to use.
Top Features by Platform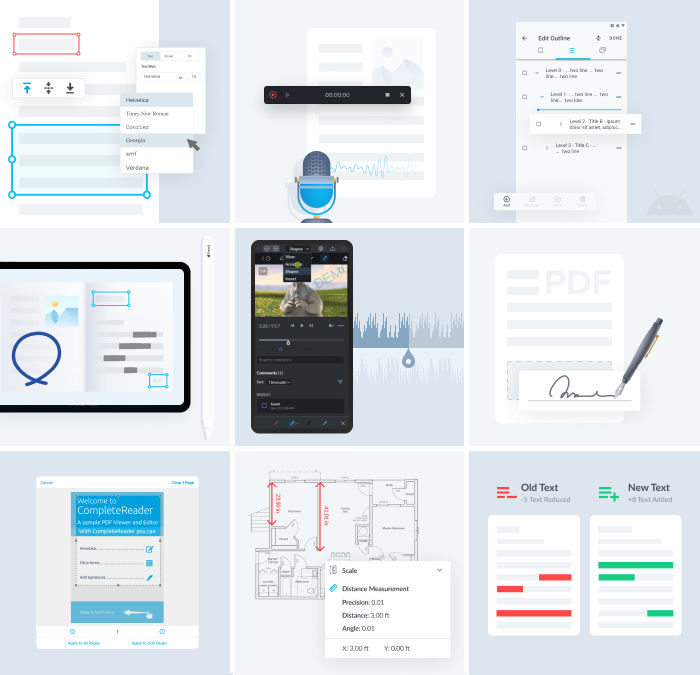 Web SDK
Mobile
Android
iOS
Desktop
Server
Deepened PaaS Integrations
Next, we continued to repackage PDFTron for your needs across a variety of platform services to support faster and more efficient cloud integrations. In 2021, we became an official Salesforce partner as well as provider of document processing APIs, used in Salesforce.com's Industry Solutions group to accelerate custom digital transformation projects. We also partnered with other platforms, such as Appian and Mendix.

An Experience Made for Developers
In addition to new features, expanded PaaS support, plus acquisitions of leading technology globally, we carried on in our mission to build the absolute best developer experience. We added plenty of guides and samples to our website, to supercharge your ability to add new and key features.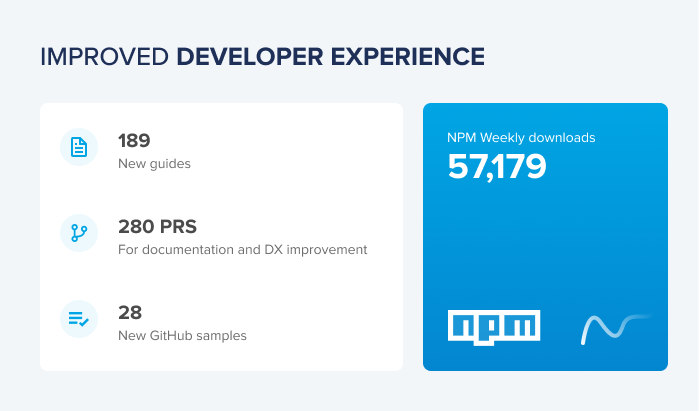 More Amazing Content
Our YouTube presence and viewership grew, with dozens of code-alongs and thoughtful walkthroughs uploaded to our channel for visitors to explore.

And we published yet more creative content to the blog and webinars that present new, cost-effective ways to build intelligent document processing, fast document automation, and unique digital content collaboration experiences.

New Webinars
Must-Read Blogs
Around the World (Digitally)
Next, the COVID-19 pandemic and its alphabet of variants challenged us in 2021, as it did for organizations everywhere. Nevertheless, we kept active in the document technology and wider developer community, at a safe "virtual" distance. We attended numerous conferences, confabs, and events digitally. See our thoughts on the next generation of document and digital content technology by revisiting some of our expert presentations beneath:
Event Presentations
Community – 220 "Troners" and Counting
Finally, despite 2021 being the year of what some call the "great resignation," we kept growing internally. We added teams and talent, while nurturing a connected, productive, and positive hybrid-remote work culture.
Headcount at our headquarters and internationally across six offices surpassed 220 "Troners" last year – that's over five times the size of our original 40-person crew working from our single, downtown Vancouver, BC office only three years ago.
Scaling fast, and remotely, at our HQ and internationally, required some creative strategies.
Partly, we drank our own champagne, so to speak – we used our own document collaboration technology and PDF markup features to get on the same digital page. Using our own remote digital content workflows, we collaborated on diverse projects, including conventional PDF or MS Office documents, videos, and website pages in need of a revamp.
Our remote, bi-weekly team lunches also continued, as well as strategies for virtually onboarding and training new hires on what to expect at PDFTron.
Most excitingly, our events and culture team again went above and beyond, taking team spirit building to a new level.
For example: Early in the year, the team hosted our first ever annual awards ceremony – a big event for our crew in recognition of our many overachievers, as well as their household pets! Winners received cool awards, such as an Oculus Quest headset, vouchers for airlines and AirBnB, smartphones, hotel stays, and more.
We also hosted dozens of other events big and small, from our year end, company-wide celebration and Secret Santa, to many a "Work from Home Challenge."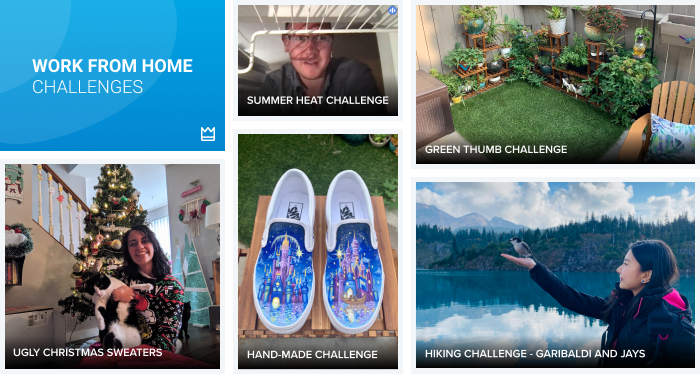 Work from Home Challenges let Troners share their experiences about the beautiful outdoors, how they developed their green thumb or arts and crafts, plus strategies they adopted for keeping cool during the Pacific Northwest's record-busting summer heatwave (such as video-conferencing from inside your fridge so your laptop doesn't melt down).
That's a Wrap!
In closing, 2021 was another incredible year of transformation and challenges @ PDFTron. We continued to scale and grow, adding new technology, features, and unique capabilities across all platforms, while supporting hundreds of different file formats, including audio-video and 3D formats.
A Final Thank You to All Our Customers
Of course, our 2021 accomplishments wouldn't be possible without our customers' support and insightful feedback. In closing, a big thank you goes out to everyone in our customer community for an incredible year.
Stay tuned to this space for more news on the new features, file format support, and capabilities we'll bring to you in 2022. If you have questions, feature requests, feedback, or suggestions, don't hesitate to drop us a line.